Last week I had a light bulb moment. You can read about it
here
. I'd like to show you the finished project involving a mannequin and a grain sack. Need I say she is looking good!
It's all about having the right undergarment. In order to make her look smooth and shapely, I wrapped her in batting and used some string to hold it in place. One package the size used for a baby quilt was plenty.
Next step was to cut the grain sack in half. After a deep breath, I had two pieces for the front and back.
I pinned the pieces right sides together all along one side, the top, and half way down the other side. So that I could get it off her to sew. So far so good.
Next, I sewed the front and back together following the markings of the pins and turned it right side out and put it back on. I hand sewed the side opening and hem. Her legs (base) weren't looking so good so I applied ASCP in Graphite for a quick touch up.
Here she is, all dressed up. Now where should she go?
I'm partying with: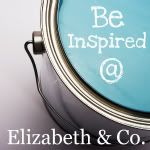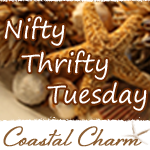 www.commonground-do.com