Last month I finally got around to painting my kitchen. I think it was Hurricane Sandy that shook me out of my project standstill. To have our home spared of any damage was truly a blessing and it reaffirmed to me to truly appreciate and care for everything you are given. So the paint chip that decorated my wall for months turned into a gallon of paint and the final phase of my kitchen project was underway.
Here are some earlier photos of the kitchen project. I wanted to add the look of board and batten (the easy man woman version). I measured off and taped where the boards would go. Then off to Home Depot with the measurements where the most helpful lumber department employee cut the boards. I put them up by using both nails and Liquid Nails - that glue is awesome! I filled the nail holes in with spackle and areas that were not perfect fit.
After sanding I primed and painted and this is where the project stopped. I began to wonder if this is what I really wanted - ugh???? The most common look is to paint the whole area white but I knew that just wasn't for me. Manchester Tan by Benjamin Moore to the rescue. I decided to paint the whole area in one color and see how it looked. Whether it's correct or not I love how it looks. The boards add a subtle dimension to the walls. Here's how it looks today.
Have you ever doubted a project you started?
I'm linking to: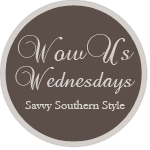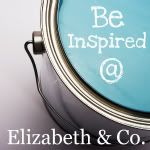 Old Time Farmhouse